ZELMA MULLINS PATTILLO
is a seminary-trained chaplain who serves as coordinator of spiritual care f
or New Beacon Hospice , a ministry of Baptist and Catholic hospital systems serving a wide area of north-central Alabama. Before coming to Birmingham, Zelma was chaplain of the Masonic Home of Kentucky. Earlier, she was on the ministry staffs of Walnut Street, Crescent Hill and Highland Baptist churches in Louisville, KY; campus minister in Clemson, South Carolina; and a mathematician with Goodyear International in Ohio. She has completed extensive clinical training in pastoral care and is an ordained, board certified chaplain.
WESLEY M. "PAT" PATTILLO
is associate general secretary for communication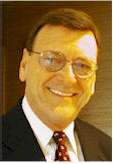 of the National Council of Churches USA, with offices in New York City and on Capitol Hill. From 1997 to 2001 he represented China's Hong Kong Baptist University in North America. Earlier, he was vice president for university relations at Samford University, Birmingham, AL, 1986-1994; vice president for development at Southern Seminary in Louisville, KY, 1972-1986; and served as president of Jack and Ruth Eckerd's National Foundation for Youth, 1994-1996. He earned professional APR and CFRE accreditation and is a member of PRSA's College of Fellows.
STEPHEN RILEY PATTILLO
has recently established an international economic development consulting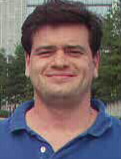 firm in Sydney, Australia, after serving four years as director of the Singapore- based overseas office of the US-ASEAN Business Council, an international trade association headquartered in Washington, DC. He earned the B.A. in economics from Duke University, Durham, NC, with additional study on the Pacific Rim at the University of New South Wales. He enjoys golf, scuba diving and adventure travel.

LAURA GRACE PATTILLO
is assistant professor of English at St. Joseph's University, Philadelphia,
Pennsylvania, moving in fall 2003 from a similar post at the University of South Carolina, Sumter. She earned the M.A. and Ph.D. from Louisiana State University, where she taught for seven years, and the B.A. from University of Richmond, VA. She studied abroad in Florence, Italy, and in London. In 1999-2002, she taught at Indiana University Southeast and Bellarmine University, and was a dramaturg with Actors Theatre of Louisville, KY.